FM- The Family Sports Package with Plaque
FM-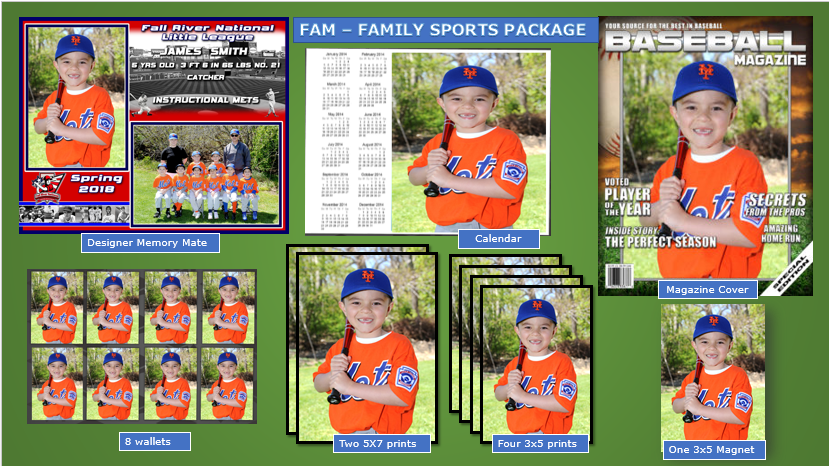 Our Family favorite sports Package includes a variety of photo products at a great discount. Get a substantial break when you purchase our packages. Loaded with a plaque, magnets, prints and a magazine cover it is well worth the savings.
If you still need more photos gifts, we lined up some add-ons to complete your order.
Over 50% Savings when you purchase the Family Sports Package.
Items included in this package:
1 CL3 - 7x9 plaque with player and team photos
1 MC - Magazine Cover of player
1 AM4 - One 3.5x5" player magnet

1 P2 - Two 5x7 player prints
1 P4 - Four 3x5 player prints
1 P8 - Eight wallet player prints
Add-ons
1 Star ornament (10) 1 Mousepad (15) 1 Bag Tag (10) 1 button (10) 1 5x7 Team Photo (10) 1 Banner (25) AM4 magnets (12) TC trader cards (14)